What you need to know about fireplace TV Installations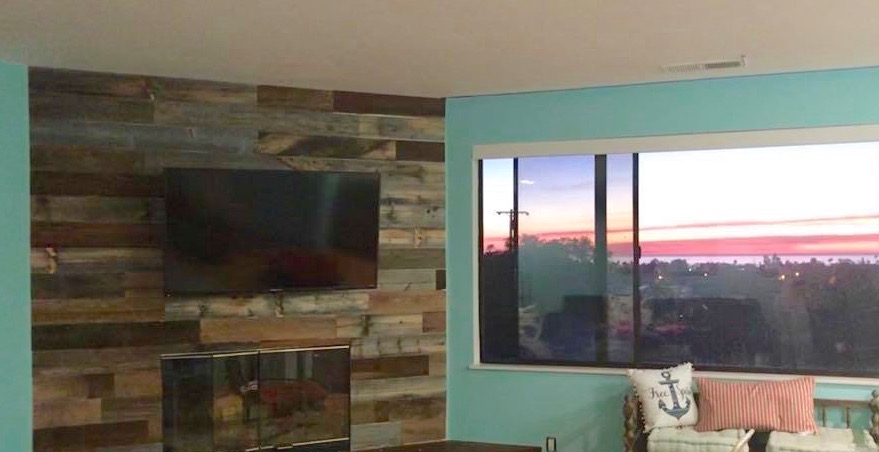 If you're like most new homeowners you have a lot of decisions to make; paint color, furniture, light fixtures and where your TV goes. You might have a beautiful fireplace as the focal point of a room and no place to put your TV.   This is a common challenge in most homes; most homeowners discover quickly that the only solution is to have your TV installed above the fireplace. You still get to gaze into a warm fire on cold nights or watch the game on Sunday, or enjoy both at the same time!
There are a lot of variables to consider when putting your TV over a fireplace.   When you call our office to schedule your TV Installation we're going to ask you the right questions and walk you though the process step by step. We want to make sure you understand what a fireplace installation requires before we schedule your order. Here are a few of the most common fireplace installations we run into, these are assuming our premium installation package was requested, having all of the wires hidden:
Traditional wood burning fireplaces are fairly common in older homes. They will require a bit more work on our part but we're here for. There are often several wood studs surrounding your firebox and this will result in extra cutting and drilling. Fair warning here; it can be a messy process but it will be worth it to have a wire-free look and your TV above your fireplace. Our installers will patch any access holes they make to run your cables, however this may require you to have a painter come in to texture and paint the wall after the installation.
Gas fireplaces are found in more current homes and can usually be much easier and cleaner to run cables though. We love installing TVs over gas fireplaces!
Brick or stone fireplaces are going to be the most challenging. We won't be able to easily run your wires though the wall in these cases, not without some significant construction. In these cases, we will often have to run wires though a wire molding since we can't hide them in the wall. Wire molding is a plastic casing that holds the wire; it looks better than exposed cables, but not nearly as great as having the wires in the wall.
Check out our installation packages at www.TVInstallation.com or call 866-550-4388 to get your TV Installed over your fireplace today!